Inclusion (SEN Information Report)
At Bygrove we find it unhelpful to think of inclusion in terms of the few. Nor is it just about the many. Inclusion is about belonging and as such involves everyone, every single one. Pupils, staff, parents & governors feel like Bygrove is their school, like they belong here & that's why we're successful.
We encourage and support everyone in our school community – visitors, partners and friends of the school to take an active part in school life. We are committed to helping our pupils overcome any barriers to learning that they may have and have a member of staff designated to organising support for pupils with learning difficulties. The school building is fully accessible for pupils with physical disabilities. If pupils are having problems managing their behaviour they have access to a wide range of support in school including counselling.
We believe strongly in race equality and provide help in classes for pupils who are learning English as an additional language. Parents are encouraged to participate in every aspect of school life and are encouraged as learners through workshops and other learning opportunities we provide for them.
To find out more, including how our focus on inclusion helps us to meet the 5 outcomes of the Every Child Matters agenda, have a look at our inclusion policy.
Read The LETTA Trust Inclusion Policy (Including the SEN reports) here
Have a look at the Tower Hamlets Local Offer here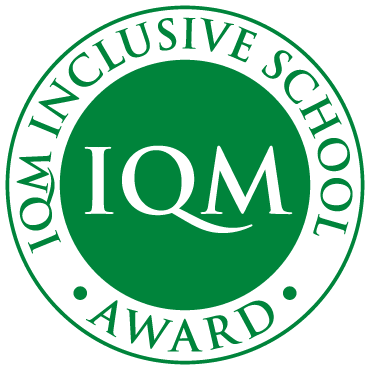 INCLUSION QUALITY MARK
The Inclusion Quality Mark Award provides UK schools with a nationally recognised validation of their inclusive practice and ongoing commitment to developing educational inclusion.
Bygrove School : Click here for the Inclusion Quality Mark Report 2018
Inclusion Quality Mark - Centre of Excellence
Becoming a Centre of Excellence is an opportunity for schools to build on the success of being one of the very special schools which holds the Inclusion Quality Mark award. A Centre of Excellence brings schools together to share and build on their existing good practice in inclusion best practice.
Bygrove has been granted the Centre of Excellence Award since 22 Sept 2016